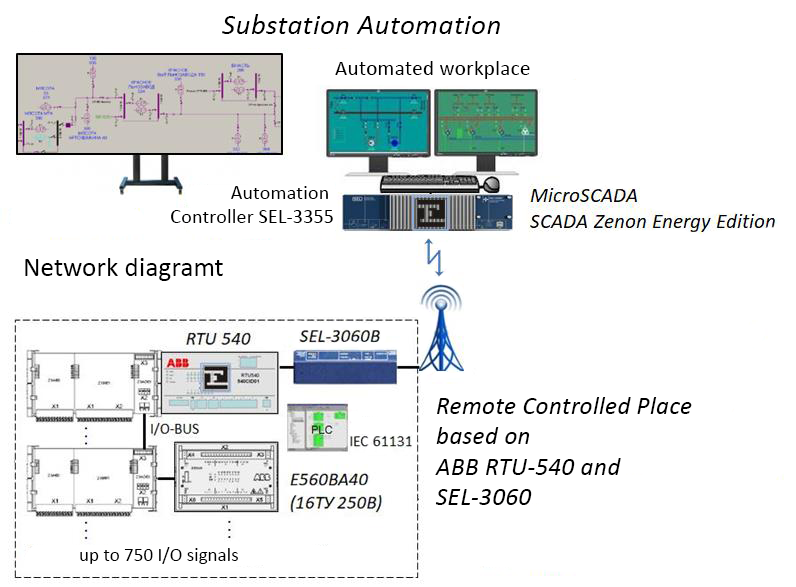 Industrial automation systems from EPM Corporation are built on the basis of ABB concern technologies, Schweitzer Engineering Laboratories (Sel),  own development and as well as a number of Ukrainian companies.
The corporation uses a wide range of control, server, communication, time synchronization and protection against cyberthreats equipment, increased reliability and resistance to external influences in an industrial facilities.
The Sel equipment has a 10-year warranty.
 At-need meters of electric and thermal energy, water, gas, protection devices, registration or automation of previous generations are connected to the systems. 
All control devices are equipped with a web-based operator interface.
System is based on the SCADA Zenon, MicroSCADA or Ukrainian software.
"Corporation ElektroPivdenMontazh" carries out the whole range of works: design, supply, installation, commissioning and maintenance related to the development and implementation of control systems for technological processes of energy distribution any scale and complexity:
Substation Automation for 6-750 kV electrical substations:

Substation Automation (SEL)
Substation Automation (ABB)

Remote Control Systems of electrical and pipeline facilities;
Supervisory control systems for energy companies;
power supply control systems for industrial plants, railways, ports, building complex and municipal services;
Automation for Smart Grid;
Supervisory control systems of dispatch centers.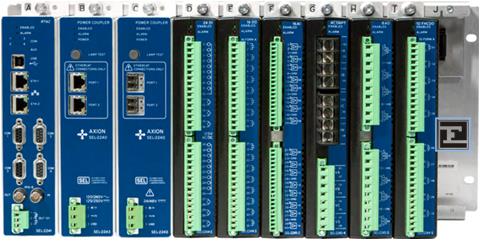 SEL Axion® -integrated industrial modular real-time substation automation system, with support for IEC 61131, high-precision measurements, secure I / O channels, alarm recording and deterministic network based on EtherCAT®